As the makers of a paper-based product we've been thinking about our impact on the environment and would like to share what we and our suppliers are doing to try and mitigate that. And we thought what better way to illustrate that than with little plastic bricks…. oops.
Offsetting
In 2022 we decided to plant a tree for every advert placed in the magazine and backdated this to our first issue (as new owners, not since 1995!) in 2020.
To do this we've teamed up with Ecologi. Tree planting isn't technically offsetting carbon as newly planted trees aren't sucking up carbon yet. Click through on the link below and you can see which species of tree have been planted on our behalf, and even see the forest's progress on Google Maps.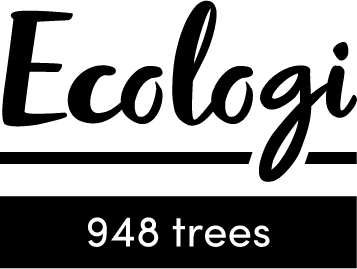 Paper and printing
The Collector's Companion is printed on FSC® accredited and comes from sustainably managed forests.
The inks used are vegetable based.
Our printer is a sponsor of the Woodland Trust. The Woodland Trust is a conservation charity and they place trees and restore ancient woodland for the benefit of wildlife and people.
Our printer recycles all of their paper waste and work with a waste management specialist to ensure recycling/responsible disposal of their other waste materials, including ink, aluminium, plastic packaging etc.
We endeavour to make sure there's as few leftover copies of each issue as possible. Over the last year we've been checking with every one of our distribution points to find out if we needed to adjust the quantity of issues they receive each quarter. Too many? Not enough? It's never going to be perfect as footfall varies but when we deliver the new issue and find only a handful of the old ones left, we're satisfied we're getting it right.
We encourage readers to recycle the magazine – not until they replace it with the next issue though!
But why print at all? In this digital age it is a fair question to ask why we're still a print publication and the answer is we think the magazine works best for our readers and advertisers in print form. It shouldn't be forgotten that digital communications also have an environmental impact through electricity use, emissions and electronic waste. You can read more on the paper debate here: https://www.twosides.info/myths-and-facts
Deliveries
We deliver the magazines from our little 660cc van! Our delivery routes are planned out efficiently (for time and petrol costs more than anything else!) and we've also got some very kind local people who take the magazines out to their centres to save us the journey.
Second-hand is best!
Of course, we can't forget to mention the most important thing of all – The Collector's Companion is a magazine that promotes keeping and re-using. Why buy new when you can buy vintage?!